Get Involved
Want To Get Involved?
We welcome new additions to our community! There are many ways you can support our mission.
Career Girls Virtual Camps
Enjoy the highlights of the Career Girls 2020 Artificial Intelligence Virtual Camp.
Your support will allow us to expand our free Virtual Camp programs to include even more girls. Visit our Global Giving fundraising page to create a fundraising page to help us reach our goals for this project.
Global Giving Fundraising Page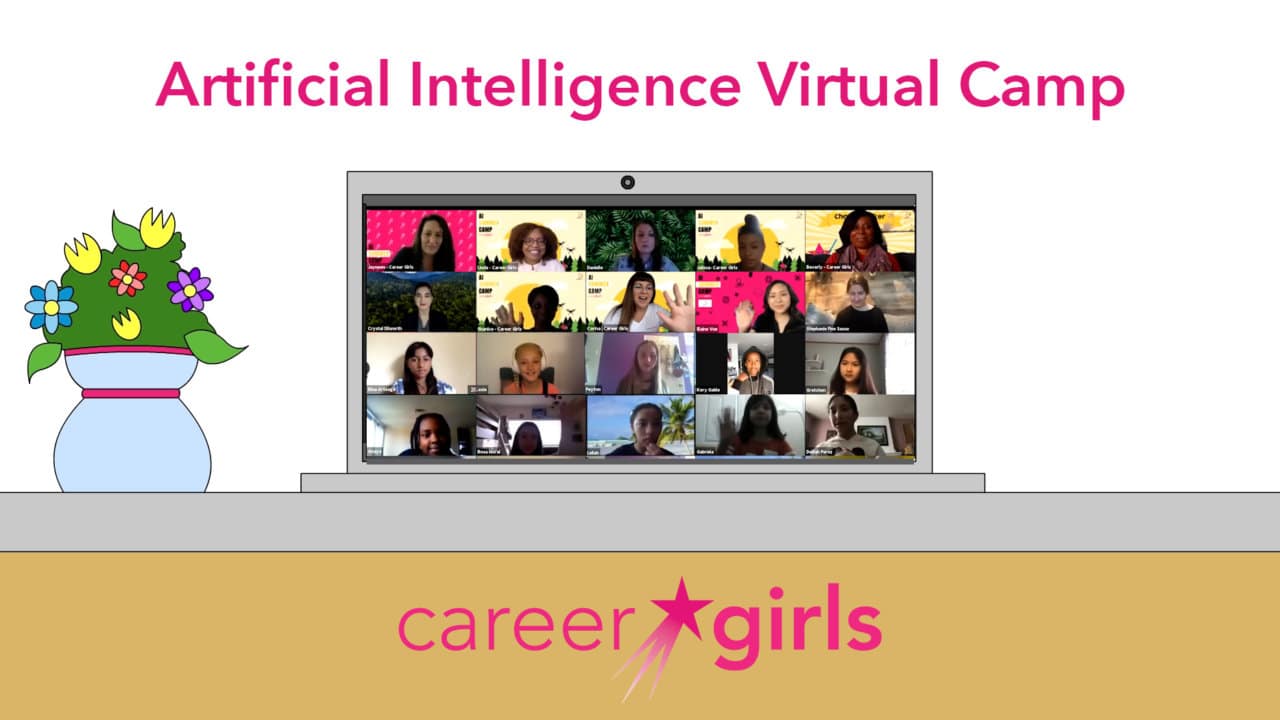 Here are some easy ways to start:
Become a volunteer! Use our volunteer interest form to let us know if you're interested.
Reach out to schools and girls groups to let them know about our resources.
Organize a Career Girls Club or Career Girls Day event with a local school or girls group.
Create a Facebook Fundraiser for your birthday or year-end fundraising to support Career Girls.
Encourage the people in your network to select Career Girls as their favorite charity on Amazon Smile. This is an easy no-cost way to support Career Girls.
Subscribe to our YouTube Channel.
Sign up for our newsletter.