Landscape Architect

What you need to know
Landscape architects design parks and the outdoor spaces of campuses, recreational facilities, businesses, private homes, and other open spaces.
What is this career like?
Landscape architects spend much of their time in offices, where they create plans and designs, prepare models and preliminary cost estimates, and meet with clients and workers involved in designing or planning a project. They spend the rest of their time at jobsites.
Some of the things landscape architects might do:
Meet with clients, engineers, and building architects to understand the requirements of a project
Prepare site plans, specifications, and cost estimates
Coordinate the arrangement of existing and proposed land features and structures
Prepare graphic representations of plans using computer-aided design and drafting (CADD) software
Select appropriate landscaping materials
Analyze environmental reports on land conditions, such as drainage and energy usage
Inspect landscape project progress to ensure that it adheres to plans
Seek new work through marketing activities or by giving presentations
Watch this video to learn more from our landscape architect role model:

Analytical skills. Landscape architects must understand the content of designs. When designing a building's drainage system, for example, landscape architects must understand the interaction between the building and the surrounding land.
Communication skills. Landscape architects share their ideas, both orally and in writing, with clients, other architects, and workers who help prepare drawings. Effective communication is essential to ensuring that the vision for a project gets translated into reality.
Creativity. Landscape architects create the overall look of gardens, parks, and other outdoor areas. Their designs should be both pleasing to the eye and functional.
Problem-solving skills. When designing outdoor spaces, landscape architects must be able to provide solutions to unanticipated challenges. These solutions often involve looking at challenges from different perspectives and providing the best recommendations.
Technical skills. Landscape architects use computer-aided design and drafting (CADD) programs to create representations of their projects. Some also must use Geographic Information Systems (GIS) for their designs.
Visualization skills. Landscape architects must be able to imagine how an overall outdoor space will look once completed.
Watch this video to learn more from our landscape architect role model: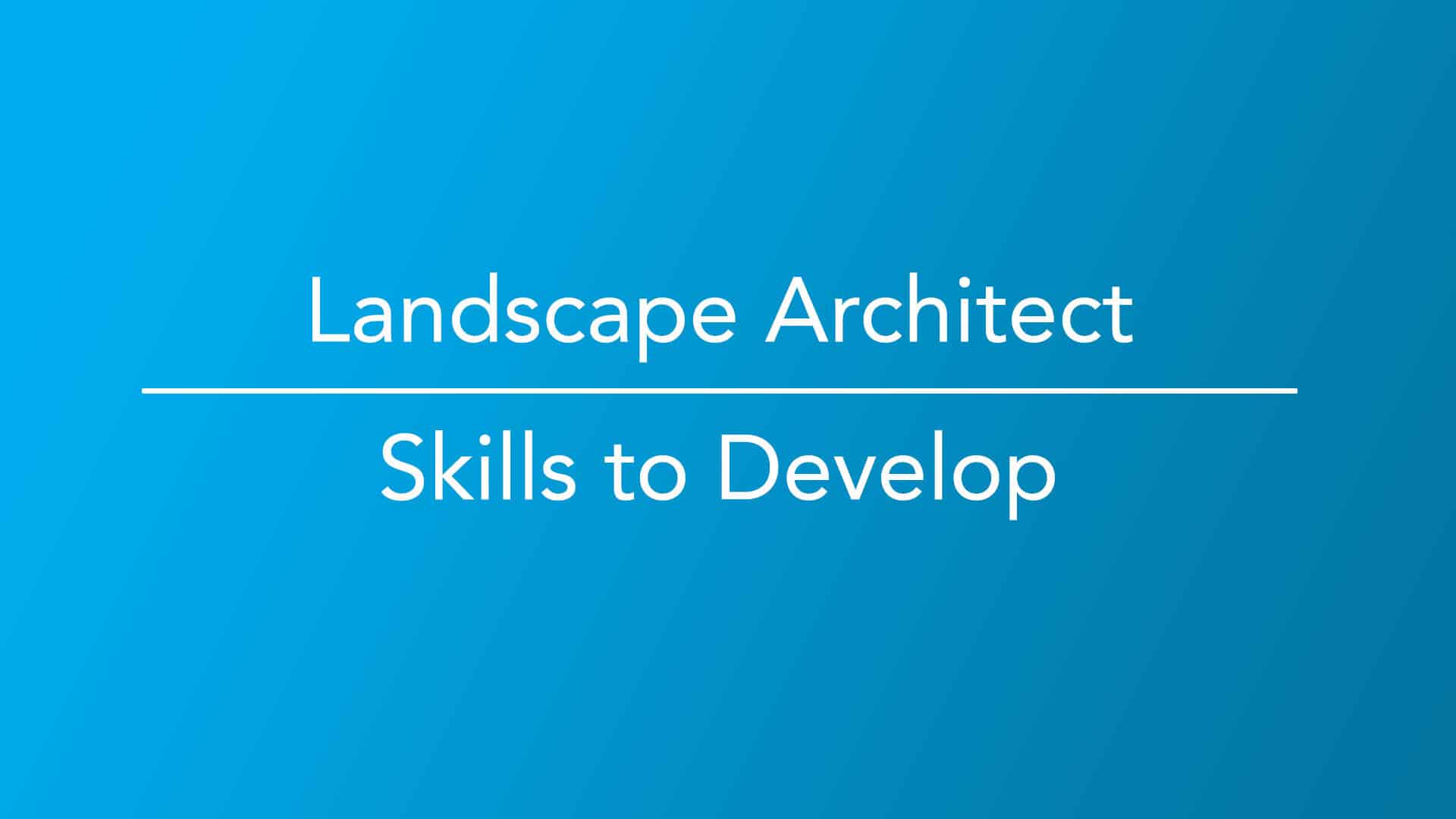 The average pay for landscape architects in the United States was $73,210 in May 2022 according to the U.S. Bureau of Labor Statistics.
A landscape architect's pay depends on factors such as level of experience, education and training, geographic location, and specific industry.
What is the career outlook?
About 1,800 new job openings for landscape architects are projected each year, on average, over the next 10 years in the United States.
Overall employment of landscape architects is projected to show little or no growth from 2022 to 2032 according to the U.S. Bureau of Labor Statistics.
Improving technologies are expected to increase landscape architects' productivity, which should reduce overall demand for the occupation over the decade.
However, there will continue to be some need for these workers to plan and develop landscapes for commercial, industrial, and residential projects. Environmental concerns and efforts to conserve water and prevent waterway pollution also may create some demand for landscape architects.
What education is required?
A bachelor's or master's degree in landscape architecture is usually necessary for entry into the profession. There are two undergraduate landscape architect professional degrees: a Bachelor of Landscape Architecture (BLA) and a Bachelor of Science in Landscape Architecture (BSLA). These programs usually require 4 to 5 years of study.
The design studio is a key component of any curriculum. Whenever possible, students are assigned real projects, providing them with valuable hands-on experience. While working on these projects, students become proficient in the use of computer-aided design and drafting (CADD), model building, and other design software.
Discover some of the courses you will take pursuing a degree in Landscape Architecture.
Watch this video to learn more from our landscape architect role model: