Writer

What you need to know
Writers and authors develop written content for various types of media, including advertisements; books; magazines; movie, play, and television scripts; and blogs.
Writers and authors work in an office, at home, or anywhere they have access to a computer. Many writers and authors are self-employed.
Some of the things an author and writer might do:
Choose subject matter that interests readers
Write fiction or nonfiction through scripts, novels, biographies, and more
Conduct research to obtain factual information and authentic detail
Write advertising copy for newspapers, magazines, broadcasts, and the Internet
Present drafts to editors and clients for feedback
Work with editors and clients to shape the material so it can be published
Watch this video to learn more about what our role models do in their careers:

Adaptability: Writers and authors need to be able to adapt to newer software platforms and programs, including various content management systems (CMS).
Creativity: Writers and authors must be able to develop new and interesting plots, characters, or ideas so they can come up with new stories.
Critical-thinking skills: Writers and authors must have dual expertise in thinking through or understanding new concepts, and conveying it through writing.
Determination: Writers and authors sometimes work on projects that take years to complete. They must demonstrate perseverance and personal drive to meet deadlines.
Persuasion: Writers, especially those in advertising, must be able to persuade others to feel a certain way about a good or service.
Social perceptiveness: Writers and authors must understand how readers react to certain ideas in order to connect with their audience.
Writing skills: Writers and authors must be able to write clearly and effectively in order to convey feeling and emotion and communicate with readers.
Watch this video to learn more from our role models: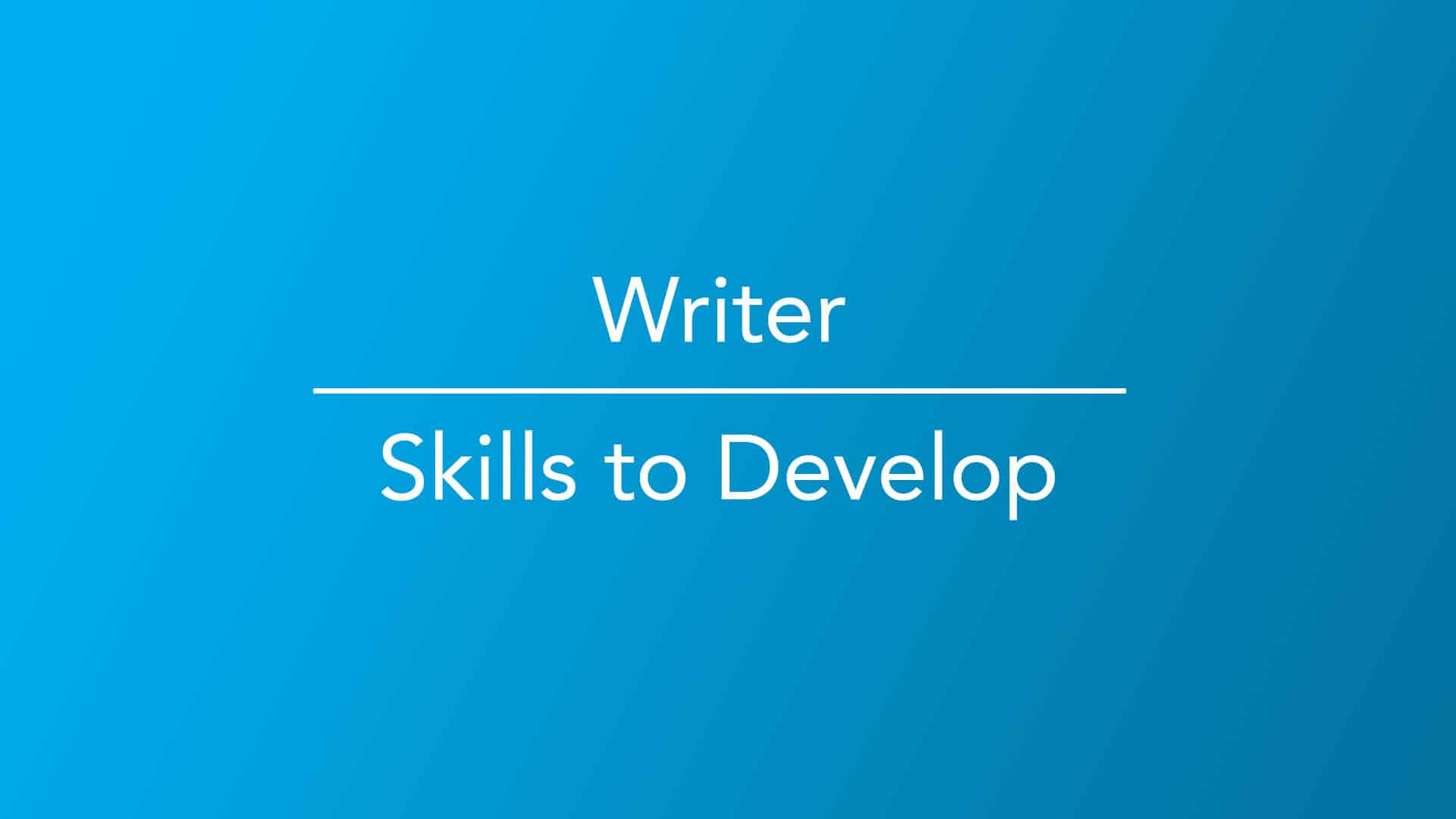 PAY
The average pay for authors and writers in the United States was $69,510 in May 2021 according to the U.S. Bureau of Labor Statistics.
The pay for authors and writers depends on factors such as level of experience, education and training, geographic location, and specific industry.
What is the career outlook?
About 15,200 new job openings for writers and authors are projected each year, on average, over the next 10 years in the United States.
Overall employment of writers and authors is projected to grow 4 percent from 2021 to 2031 according to the U.S. Bureau of Labor Statistics. This is about as fast as the average growth rate for all occupations.
Writers and authors are shifting their focus to online media, which should result in some employment growth for these workers. However, fewer jobs are expected with newspaper, book, periodical, and directory publishers, as the industry consolidates and shrinks.
What education is required to become a writer?
A bachelor's degree is typically needed for a full-time job as a writer. Because writing skills are essential in this occupation, many employers prefer candidates with a degree in English, journalism, or communications.
Writers can obtain job experience by working for high school and college newspapers, magazines, radio and television stations, advertising and publishing companies, or nonprofit organizations. College theater programs offer playwrights an opportunity to have their work performed. Many magazines and newspapers also have internships for students. Interns may write stories, conduct research and interviews, and gain general publishing experience.
Discover some of the courses you will take pursuing a degree in English/Creative Writing or Journalism.
Watch this video to learn more from our role models: