Sales Manager

What you need to know
Sales managers direct organizations' sales teams. They set sales goals, analyze data, and develop training programs for organizations' sales representatives.
What is this career like?
Sales managers often are required to travel. Most sales managers work full time, and they often have to work additional hours on evenings and weekends.
Some of the things a sales manager might do:
Resolve customer complaints regarding sales and service
Prepare budgets and approve expenditures
Monitor customer preferences to determine the focus of sales efforts
Analyze sales statistics
Project sales and determine the profitability of products and services
Determine discount rates or special pricing plans
Develop plans to acquire new customers or clients through direct sales techniques, cold calling, and business-to-business marketing visits
Assign sales territories and set sales quotas
Plan and coordinate training programs for sales staff
Watch this video to learn about what our sales manager role models do in their careers:

Analytical skills: Sales managers must collect and interpret complex data to target the most promising geographic areas and demographic groups, and determine the most effective sales strategies.
Communication skills: Sales managers need to work with colleagues and customers, so they must be able to communicate clearly.
Customer-service skills: When helping to make a sale, sales managers must listen and respond to the customer's needs.
Leadership skills: Sales managers must be able to evaluate how their sales staff performs and must develop strategies for meeting sales goals.
Watch this video to learn more from our sales manager role models: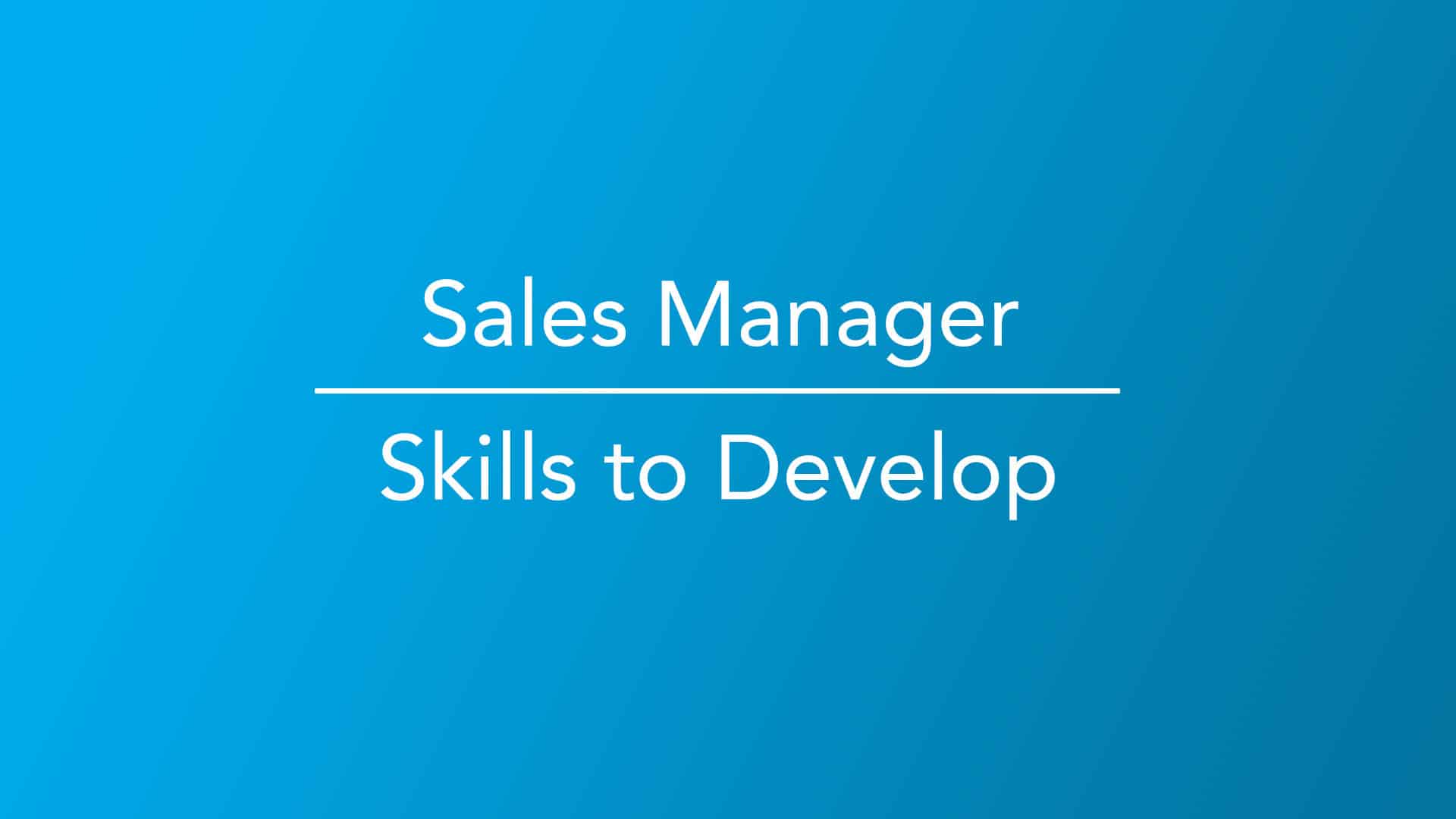 The average pay for sales managers in the United States was $130,600 in May 2022 according to the U.S. Bureau of Labor Statistics.
A sales manager's pay depends on factors such as level of experience, education and training, geographic location, and specific industry.
What is the career outlook?
About 43,200 new job openings for sales managers are projected each year, on average, over the next 10 years in the United States.
Overall employment of sales managers is projected to grow 4 percent from 2022 to 2032 according to the U.S. Bureau of Labor Statistics. This is about as fast as the average growth rate for all occupations.
Online shopping is expected to continue to increase, meaning more sales will be completed without a sales worker involved in the transaction.
However, "brick and mortar" retail stores also are expected to increase their emphasis on customer service as a way to compete with online sellers.
Sales managers will be needed to direct and navigate this mix between online and brick-and-mortar sales, sustained demand.
What education is required?
Sales managers are typically required to have a bachelor's degree, although some positions may only require a high school diploma. Courses in business law, management, economics, accounting, finance, mathematics, marketing, and statistics are advantageous.
Discover some of the courses you will take pursuing a degree in Marketing.
Watch this video to learn more from our sales manager role models: