Announcer

What you need to know
Announcers present music, news, and sports and may provide commentary or interview guests about these or other important topics. Some act as masters of ceremonies (emcees) or disc jockeys (DJs) at weddings, parties, or clubs.
What does an announcer do?
Many announcers work in radio and television studios. Some announcers are self-employed; others work part time.
Some of the things an announcer might do:
Present music, news, sports, the weather, the time, and commercials
Interview guests and moderate panels or discussions on their shows
Announce station programming information, such as program schedules, station breaks for commercials, or public service information
Research topics for comment and discussion during shows
Read prepared scripts on radio or television shows
Comment on important news stories
Provide commentary for the audience during sporting events, at parades, and on other occasions
Select program content
Introduce upcoming acts and guide the audience through the entertainment
Make promotional appearances at public or private events
Watch this video to learn about what our role models do in their careers do: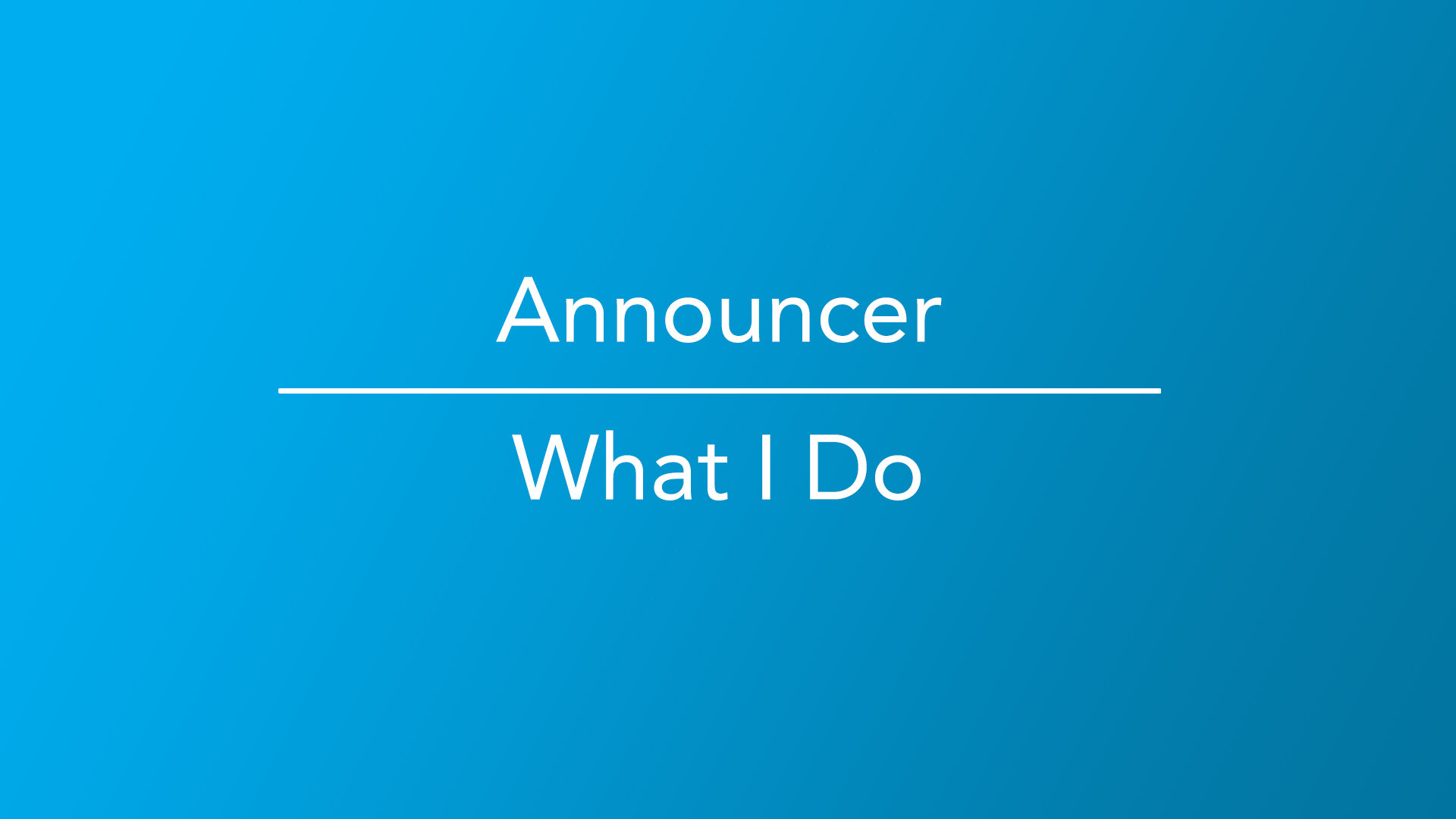 Computer skills: Announcers, especially those seeking careers in radio or television, should have good computer skills and be able to use editing software and other broadcast-related devices.
Interpersonal skills: Radio and television announcers interview guests and answer phone calls on air. Party disc jockeys (DJs) and emcees should be comfortable working with clients to plan entertainment options.
Persistence: Entry into this occupation is very competitive, and many auditions may be needed for an opportunity to work on the air. Many entry-level announcers must be willing to work for a small station and be flexible to move to a small market to secure their first job.
Research skills: Announcers must research the important topics of the day in order to be knowledgeable enough to comment on them during their program.
Speaking skills: Announcers must have a pleasant and well-controlled voice, good timing, and excellent pronunciation.
Writing skills: Announcers need strong writing skills because they normally write their own material.
Watch this video to learn more from our role models: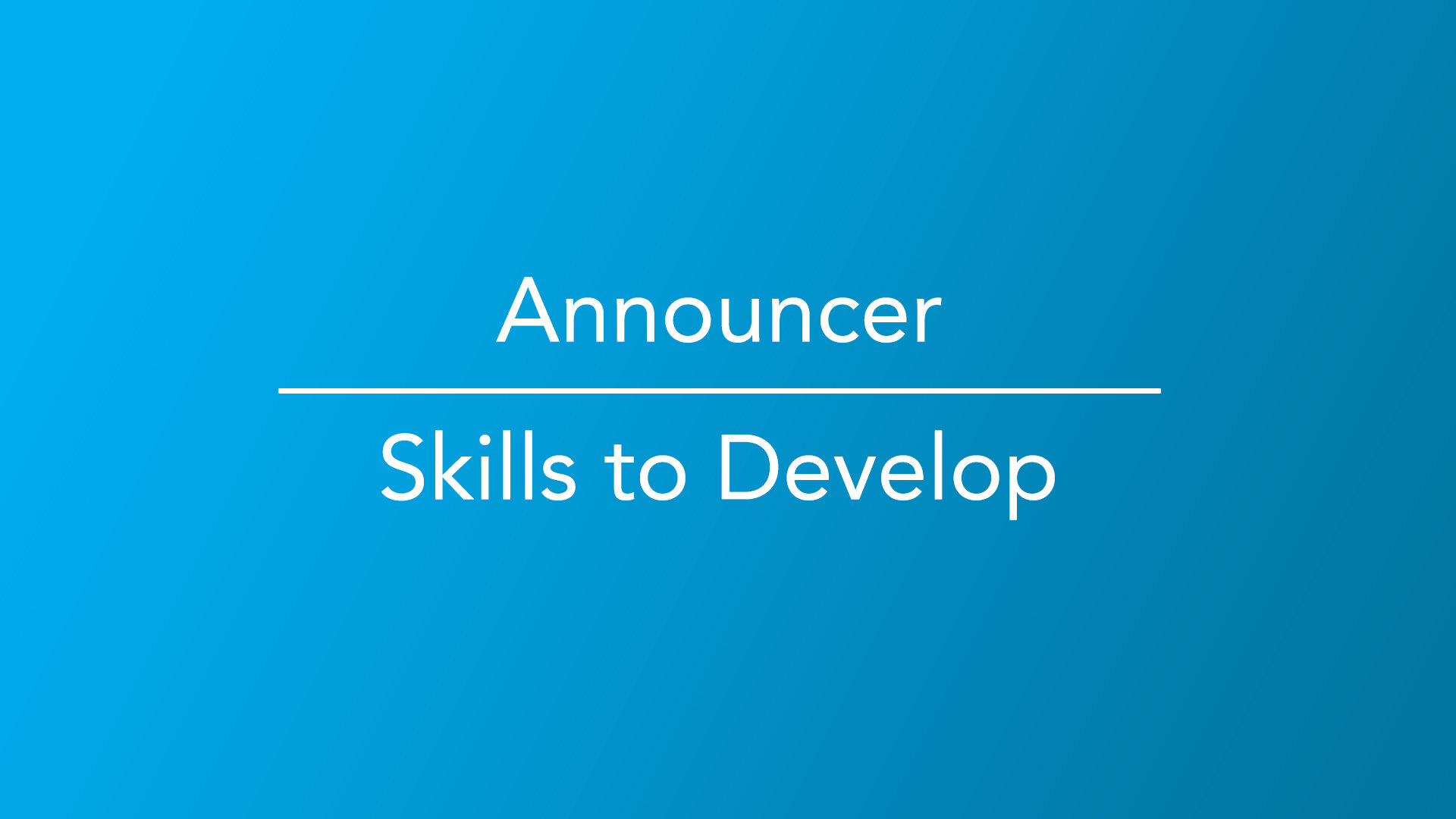 The average hourly pay for announcers and DJs in the United States was $18.03 in May 2021 according to the U.S. Bureau of Labor Statistics.
The specific pay depends on factors such as level of experience, education and training, geographic location, and specific industry.
What is the career outlook?
About 3,500 new job openings for announcers and DJs are projected each year, on average, over the next 10 years in the United States.
Overall employment of announcers and DJs is projected to decline 4 percent from 2021 to 2031 according to the U.S. Bureau of Labor Statistics.
Continuing consolidation of radio and television stations will limit employment growth of broadcast announcers and radio DJs.
However, DJs, with the exception of radio DJs, will be in demand to play prerecorded music for live audiences at venues or events such as clubs, parties, and wedding receptions.
What education is required to become an announcer?
Educational requirements for announcers vary. Radio and television announcers typically need a bachelor's degree in journalism, broadcasting, or communications, along with other experience gained from internships or working at their college radio or television station. Public address announcers typically need a high school diploma with some short-term on-the-job training.
Discover some of the courses you will take pursuing a degree in Journalism, Sports Broadcasting or English/Creative Writing.
Watch this video to learn more from our role models: