Musician

What you need to know
Musicians and singers play instruments or sing for live audiences and in recording studios.
Musicians and singers perform in settings such as concert halls, arenas, and clubs. Musicians and singers who give recitals or perform in nightclubs travel frequently and may tour nationally or internationally. Some spend time in recording studios. There are many jobs in cities that have a high concentration of entertainment activities, such as New York, Los Angeles, Chicago, and Nashville.
Some of the things a musician or singer might do:
Perform music for live audiences and recordings
Audition for positions in orchestras, choruses, bands, and other types of music groups
Practice playing instruments or singing to improve their technique
Rehearse to prepare for performances
Find and book locations for performances or concerts
Travel, sometimes great distances, to performance venues
Promote their careers by maintaining a website or social media presence or by doing photo shoots and interviews
Watch this video to learn about what our musician role models do in their careers: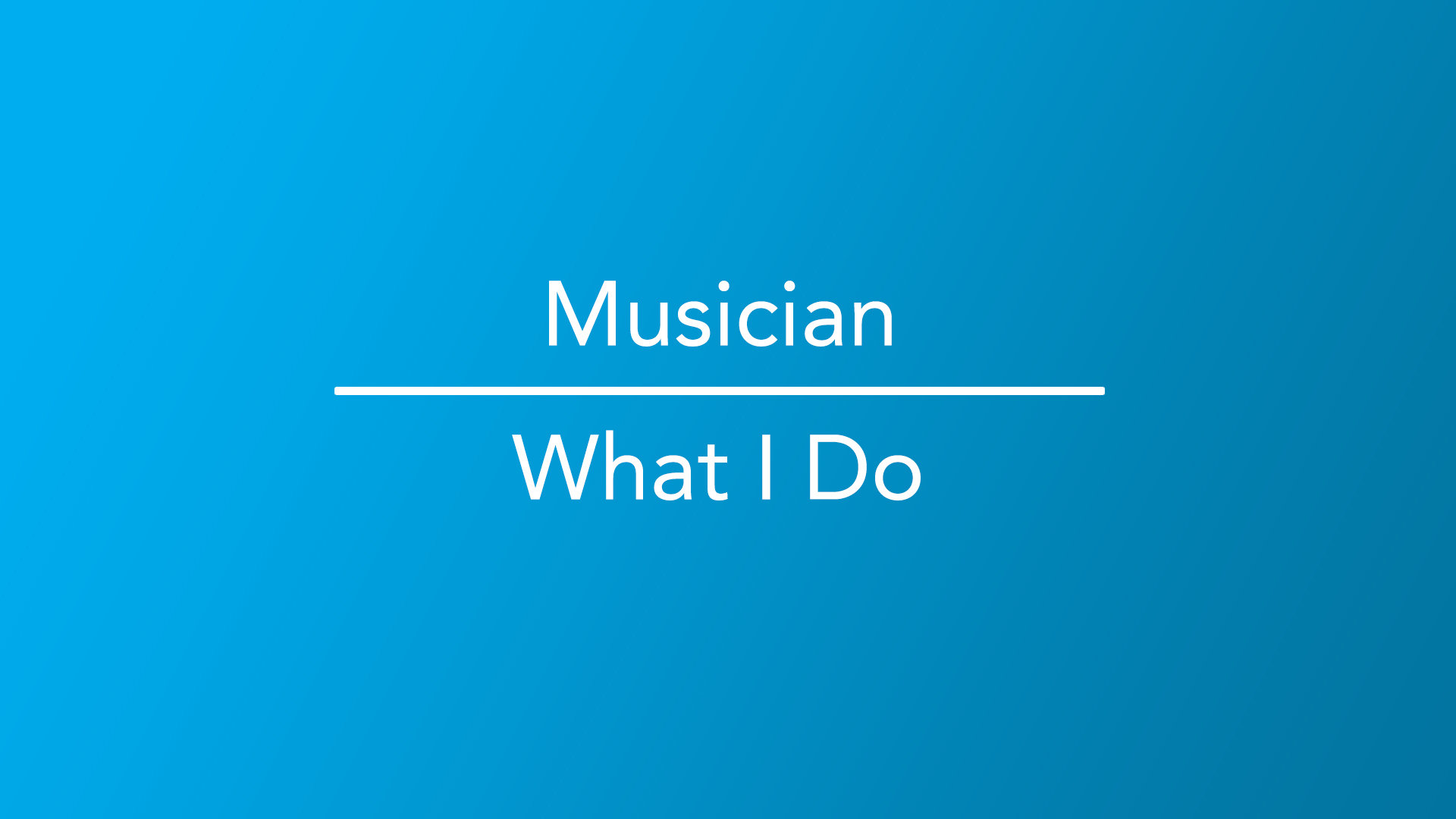 Dedication: Auditioning for jobs can be a frustrating process because it may take many different auditions to get hired. Musicians and singers need determination and dedication to continue to audition after receiving many rejections.
Discipline: Talent is not enough for most musicians and singers to find employment in this field. They must constantly practice and rehearse to improve their technique, style, and performance.
Interpersonal skills: Musicians and singers need to work well with a variety of people, such as agents, music producers, conductors, and other musicians. Good people skills are helpful in building good working relationships.
Musical talent: Professional musicians or singers must have superior musical abilities.
Physical stamina: Musicians and singers who play in concerts or in nightclubs, and those who tour, must be able to endure frequent travel and irregular performance schedules.
Promotional skills: Musicians and singers need to promote their performances through local communities, word of mouth, and social media. Good self-promotional skills are helpful in building a fan base.
Watch this video to learn more from our musician role models:

The average pay for musicians and singers in the United States ranges from $11.47 per hour to $88.77 per hour as of May 2021.
The specific pay depends on factors such as level of experience, education and training, geographic location, and specific industry.
What is the career outlook?
Employment of musicians and singers is projected to grow 11 percent from 2020 to 2030, faster than the average for all occupations.
Digital downloads and streaming platforms are expected to continue to make it easy for music fans to listen to recordings and view performances, which could lead to increased demand for musicians and singers.
Moreover, some musicians and singers license their music for use in advertisements or for other commercial purposes, creating more exposure and revenue opportunities.
There will be tough competition for jobs because of the large number of people who are interested in becoming musicians and singers.
How do I become a musician?
There are no postsecondary education requirements for those interested in performing popular music. Many musicians and singers of classical music and opera have a bachelor's degree in music theory or performance. To be accepted into one of these programs, applicants are typically required to submit recordings or to audition in person and sometimes must do both.
Undergraduate music programs teach students about music history and styles. In addition, they teach methods for improving instrumental and vocal techniques and musical expression. Undergraduate voice programs also teach courses in diction. Some musicians and singers choose to continue their education by pursuing a master's degree in fine arts or music.
Discover some of the courses you will take pursuing a degree in Music.
Watch this video to learn more from our musician role models: