Statistician

What you need to know
Statisticians analyze data and apply theories and techniques, such as statistical modeling, to help solve real-world problems in business, engineering, healthcare, or other fields.
What does a statistician do?
Statisticians work in many fields, such as education, marketing, psychology, sports, or any other field that requires the collection and analysis of data. Statisticians typically work in offices and sometimes work on teams with engineers, scientists, and other professionals.
Some of the things a statistician might do:
Compile statistical data and other information for further analysis
Estimate the probability and likely economic cost of an event such as death, sickness, an accident, or a natural disaster
Design, test, and administer insurance policies, investments, pension plans, and other business strategies to minimize risk and maximize profitability
Produce charts, tables, and reports that explain calculations and proposals
Explain their findings and proposals to company executives, government officials, shareholders, and clients
Watch this video to learn about what our statistician role models do in their careers:

Analytical skills: Statisticians use mathematical techniques and models to analyze large amounts of data. They must determine the appropriate software packages and understand computer programming languages to design and develop new techniques and models. They must also be precise and accurate in their analysis.
Communication skills: Statisticians must interact with, and propose solutions to, people who may not have extensive knowledge of mathematics.
Math skills: Statisticians use statistics, calculus, and linear algebra to develop their models and analyses.
Problem-solving skills: Statisticians must devise new solutions to problems encountered by scientists or engineers.
Watch this video to learn more from our statistician role model: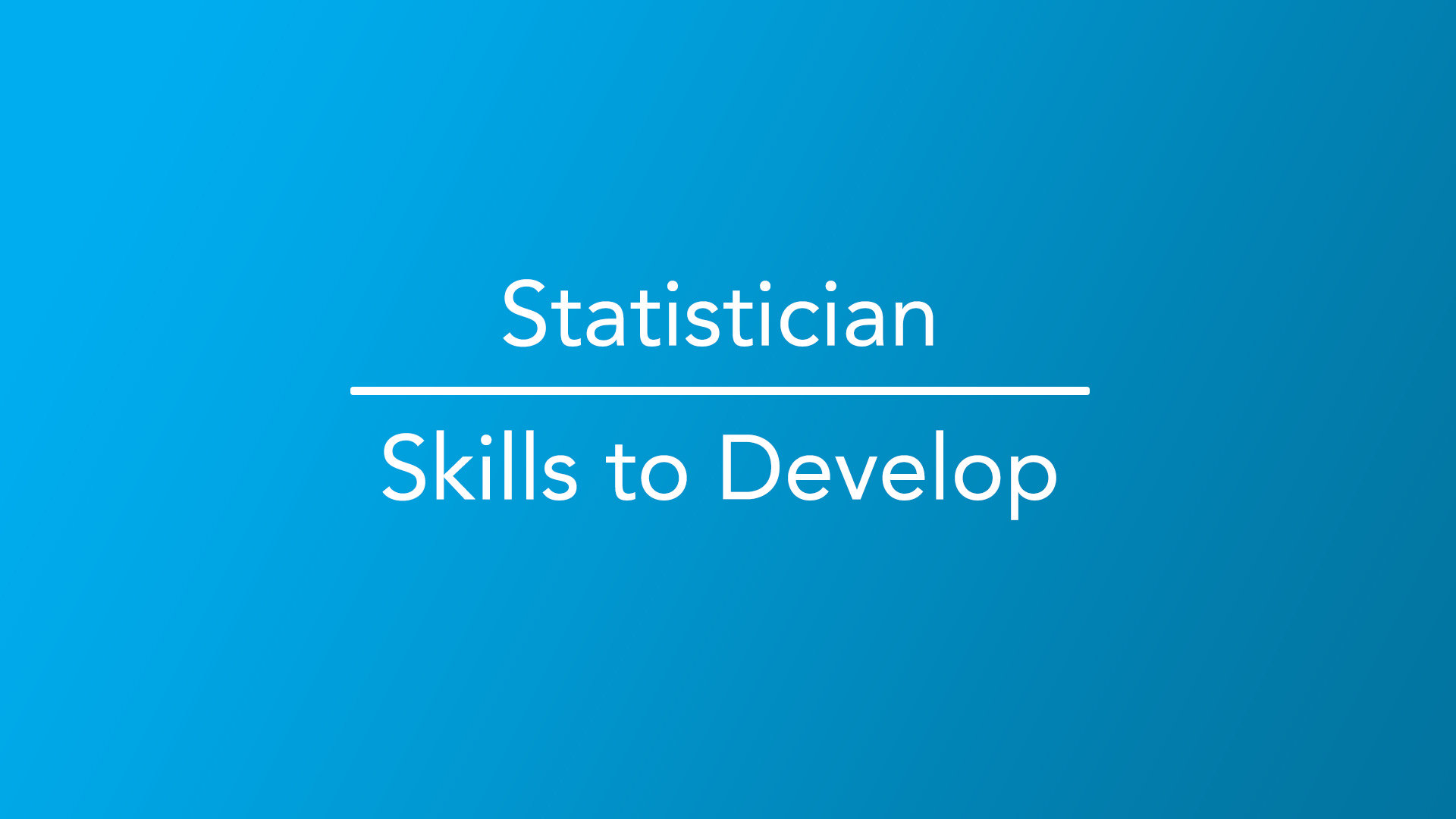 The average pay for statisticians in the United States was $95,570 in May 2021 according to the U.S. Bureau of Labor Statistics.
A statistician's pay depends on factors such as level of experience, education and training, geographic location, and specific industry.
What is the career outlook?
About 4,100 new job openings for both mathematicians and statisticians are projected each year, on average, over the next 10 years in the United States. In 2021 there were about 2,000 mathematicians and 34,200 statisticians working in the United States.
Overall employment of statisticians is projected to grow 33 percent from 2021 to 2031 according to the U.S. Bureau of Labor Statistics. This is much faster than the average growth rate for all occupations.
Employment growth for statisticians is expected to result from more widespread use of statistical analysis to inform business, healthcare, and policy decisions.
Many of the new jobs for statisticians are expected to be in research and development, consulting, and computer systems design.
What education is required to become a statistician?
Statisticians typically need a master's degree but some entry-level positions may accept candidates with a bachelor's degree.
Most statisticians have degrees in mathematics, economics, computer science, or another quantitative field. A degree in statistics typically includes courses in linear algebra, calculus, experimental design, survey methodology, probability, and statistical theory.
Many colleges and universities advise statistics students to take courses in a related field, such as computer science, engineering, or physics. These courses can help prepare students to work in a variety of industries. Coursework in engineering or physical science, for example, may be useful for statisticians working in manufacturing on quality or productivity improvement. A background in biology, chemistry, or health sciences is useful for work testing pharmaceutical or agricultural products.
Discover some of the courses you will take pursuing a degree in Statistics, Mathematics, Economics, or Computer Science.
Watch this video to learn more from our statistician role model: